Division Director,
Brendan Drake
I came away equipped with essential tools that will help me be an effective communicator and have greater impact in my role as a leader. Specifically the coaching sessions were excellent and will help me increase my executive presence.
Head of Comms.,
Dr Kevin Brianton
Chloé shows a clear understanding of the importance of executive presence and effective communication in leadership. The feedback of her keynote was excellent.
General Manager,
Ben Hart
Chloé equips you with tools that'll help leaders convey confidence and authority in a range of work situations. I found it invaluable.
Sales Manager,
Brett Cale
Thank you Chloé for an inspirational coaching session on my best asset. Me! Your knowledge and tools around how to prepare for board and stakeholder meetings help me to this day.
General Manager,
Mike Napolitano
Seeing our staff grow and take the next step in their careers because of their ability to lead and present themselves and the agency better is why we'll continue to use Chloé each year.
Chloé Oestreich helps senior executives and CEOs be heard, communicate effectively and develop radically transformative leadership skills.
Through coaching, consulting or a combination, we'll use an integrated, holistic approach to build your inner confidence while using tools and techniques to support your leadership development so you can thrive.
Developmental executive coaching empowers you to gain greater awareness of your approach to situations, your teams and to yourself so you can be heard, inspire and lead with impact.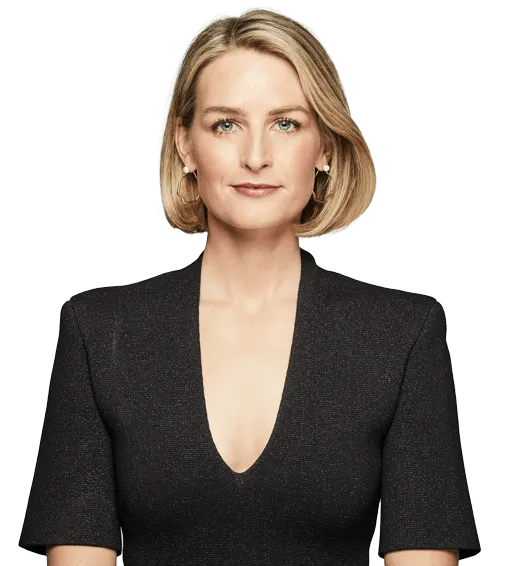 Meet Chloé Oestreich
Developmental Leadership Coach
Communication, Presentation Skills & Confidence Coach
Executive Presence & EQ Consultant
I coach and consult with leaders from Fortune 500 companies on how to communicate effectively, be heard and lead with impact. I also help CEOs realise their full potential in how they show up at work.